John Stoddart Exhibition Opens in Style
'The Name is Stoddart. John Stoddart. From Liverpool to Whitstable, via Hollywood: a lifetime of images' exhibition has opened in style at Light and Imagination Whitstable on Saturday 24th June. The exhibition is on for 2 weeks until the 9th July and it shows a very wide range of John's work, from street and reportage photography on Livepool's streets in late 70s to iconic photos of Liz Hurley, as featured on the cover of Loaded magazine, or Pierce Brosnan as James Bond.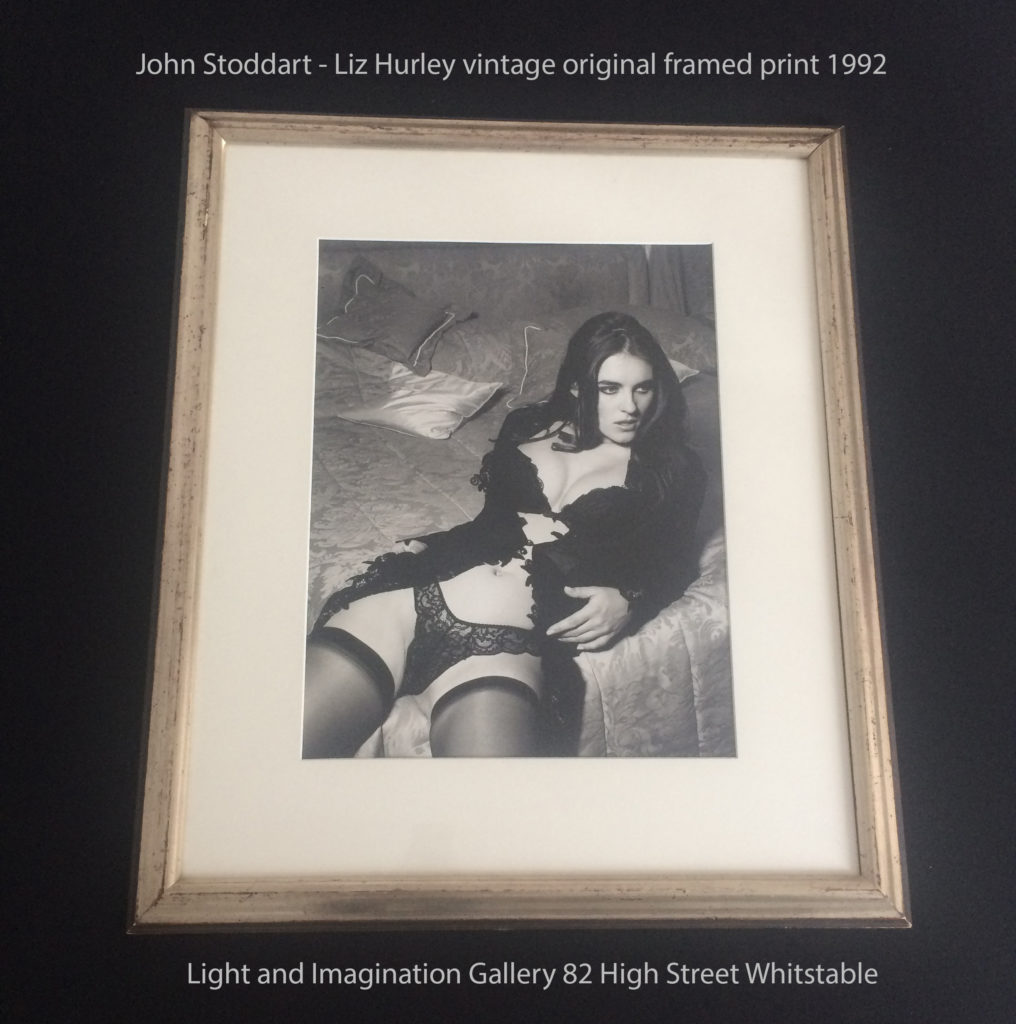 You can admire the collection and purchase your very own John Stoddart image from only £90 for a digital print or take home a very collectable one-off framed vintage print signed by the photographer! For the first time ever, one of the most iconic images of John Stoddart, his very own interpretation to Leda and the Swan, the Greek myth that has been inspiration to many artists including Michelangelo and Salvador Dali, is available in an impressive 50″x40″ ChromaLuxe metal print, in a limited edition of just 10, authenticated and signed on the back by the photographer. Watch John talk about this stunning piece, only available at Light and Imagination in Whitstable.
Watch John here with Leda and the Swan
Find us at 82 High Street Whitstable CT5 1AZ, email info@lightandimagination.com or call 07950481728. We are open daily throughout the duration of the exhibition until 9th July 2017.