Category: Photography Holidays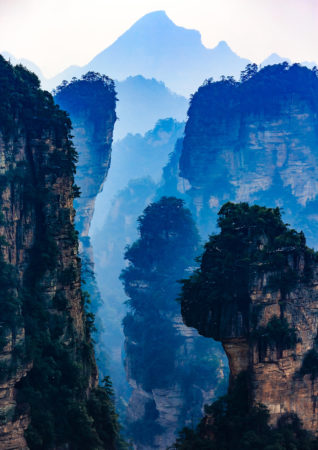 For the first time in the UK, Light and Imagination launch Photography Tours in China – Avatar Mountains await!
Over the years, photographers Andreea and Matt, founders of Light and Imagination Photography have searched the world for the best off-the-beaten-track locations to offer unparalleled photography tour experiences. They are now ready to open their doors to keen photographers who want to experience real China in amazing, authentic and super photogenic settings.
A 10-day Photography tour is being launched at the NEC Photography Show 2017 with a special early-bird price, no single supplements and extra discounts for room sharers.
The first China Photography Tour will take place in May-June 2018 and cover two amazing locations ZhangJiaJie (film set for 'Avatar') and FengHuang (step-back-in-time ancient walled city and UNESCO heritage).
With a small group of maximum 10 participants, two UK professional photographers and one English-speaking local guide, this can be a photographic trip of a lifetime. The tour price includes all group and individual tuition and feedback, accommodation, meals, internal travel and entry fees.
For more information and booking enquiries please visit Light and Imagination on stand J35 at the NEC Photography Show between 18th-21st March 2017, contact Andreea on 07950481728 or Matt 07764167943, email info@lightandimagination.com or click here!